The now world famous Wheelbarrow Full of Dicks Internet Radio Program constantly evolves with a wide range of topics and moods. You're never sure what you'll hear next. A cavalcade of talk radio excellence for over a decade with quality celebrity interviews and social commentary. Known for taking listeners along for a ride with interactive segments and games. WFOD is a podcast unicorn.
Episodes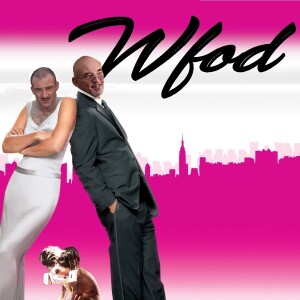 Wednesday Mar 22, 2023
Wednesday Mar 22, 2023
mike, travis and drunk are joined this week by actor ritchie coster. they discuss the following topics....
moving to upstate new york....
being the bad guy in movies.....
social media is a dumpster fire....
travis getting in a barfight....
british food vs. american food.....
ritchie needs to watch rrr as soon as possible....
drunk (the king of cola) reviews bang miami cola
potw: NO HARD FEELINGS trailer/march madness/scream 6
well, bye.